Vatsalya School (Jaipur)
The school, named Vatsalya Shiksha Niketan, is part of the former children's village of Udayan in Jaipur, one of the first projects of the local Vatsalya NGO.
The children's village is beautiful, in the middle of Rajasthan's desert, with all facilities for about 60 street children who found a loving home there till 2019. Since 2011 they had their own school, the Vatsalya School.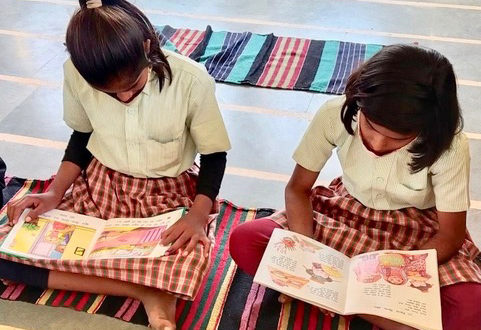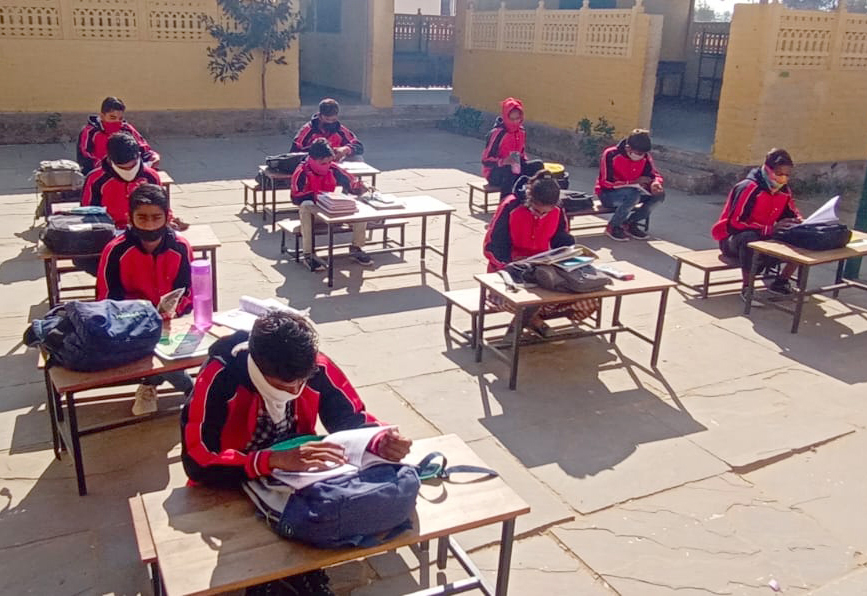 The situation has changed: Indian government has ruled that orphans should be adopted by private individuals. A home like Udayan was no longer desired, unless for a short period.
There weren't many orphans anymore, actually less and less in the past years. Taking new children in was bound by strict rules.
Vatsalya was afraid of increasing state intervention and decided not to renew its permit for housing this target group.
The organisation shifted its focus to improving the quality of its education.
The Vatsalya School now offers education up to grade 10 to the children of poor farmers and day labourers from the surrounding villages. In order to support these families and to still use the beautiful facilities of the village, the organisation has made a school schedule from 7 in the morning until 7 at night.
The infrastructure is available. There is huge space for sports and games, there are small houses with beds and bathrooms, and there is a big kitchen that easily can prepare many meals, with plenty of vegetables from the own garden.

Apart from the regular school program, the students receive a breakfast, a lunch and, in between, fruit and milk. After lunch they take a mandatory rest in the bedrooms of the village. In the afternoon there is vocational training, sports, homework, music classes and handicrafts; and, before going home, meditation.
A varied and all-round program.
The school has a well equipped library, a computer room and a science center with three departments, for natural science, biology, and chemistry. There is room for experiments and demonstrations, not only for the own students but also for surrounding schools and other interested parties.
It is not easy to find well qualified teachers and to keep them, possibly due to the isolated situation of the village, 20 kilometers from Jaipur.
Nevertheless there is a team of young and motivated teachers, well trained and prepared for new systems and modern educational methods. Recently, a start has been made with audio-visual education, educational programmes on the Internet, and lessons given by teachers from other parts of India and even from abroad via Skype.
Almost 30% of the school's curriculum is conducted outside the classroom, the so-called learning-in-the-field.

It is all quite revolutionary and modern.
There is more: Vatsalya offers basic vocational training, which is compulsory for all students above the age of 14. This concept of all-round education, school ánd training, increases the possibility of getting a job considerably.