Jeevan School
Jeevan School, School of life, is an initiative of the organisation Basic Human Needs, that devotes itself to the poorest of the poor in Varanasi: the people who live on the street. Their children receive in the Jeevan School – in the past no more than a corrugated roof on top of bamboo poles – not only lessons in Hindi, English, music and yoga; Basic Human Needs offers them also daily a breakfast consisting of fruit and, at lunchtime, another nutritious meal.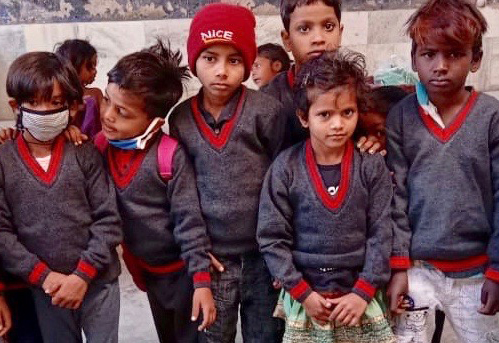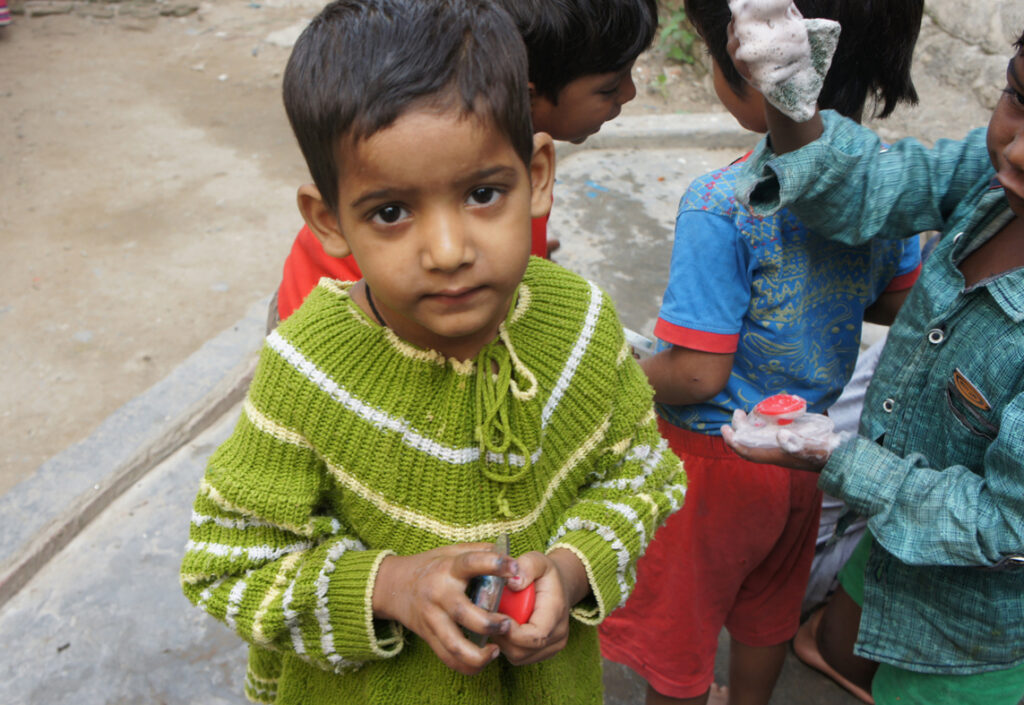 The small school has gradually become a real school, in a new building. A lot of effort is being put into the curriculum, into monitoring the children, training the teachers and providing meals
Kati Richter from Germany, for years the school's passionate and ambitious headmaster, has provided wonderful teaching material, mainly German Montessori methods.
The teachers are, thanks to Kati, well trained; each Saturday she organised trainings for her teachers in an effort to introduce a different way of teaching and learning.
She was a very involved and committed woman with a keen insight into the type of children, street children, who come to Jeevan.
Since her departure manager Sheelu watches over the high quality of teaching.
Jeevan School has a hostel for the poorest of the poor from the nearby slum. The hostel is next to the school and offers a warm home to 35 children. In front of school and hostel is a beautiful, large and green playground.
Together with Kati Jeevan's main sponsor has withdrawn. In order to be less dependent of foreign money Sheelu has applied for governmental support. He is optimistic.

jeevaneducation >