NGO Muheem
New project of the Benares Schoolfund Foundation is Muheem, a small NGO, founded and run by the passionate young lady Swati Singh.
We met her for the first time in 2019 at Asha Deep School, where she taught life skills lessons to the higher grades: about drugs, sex, menstruation, conflict management, dealing with money and such matters.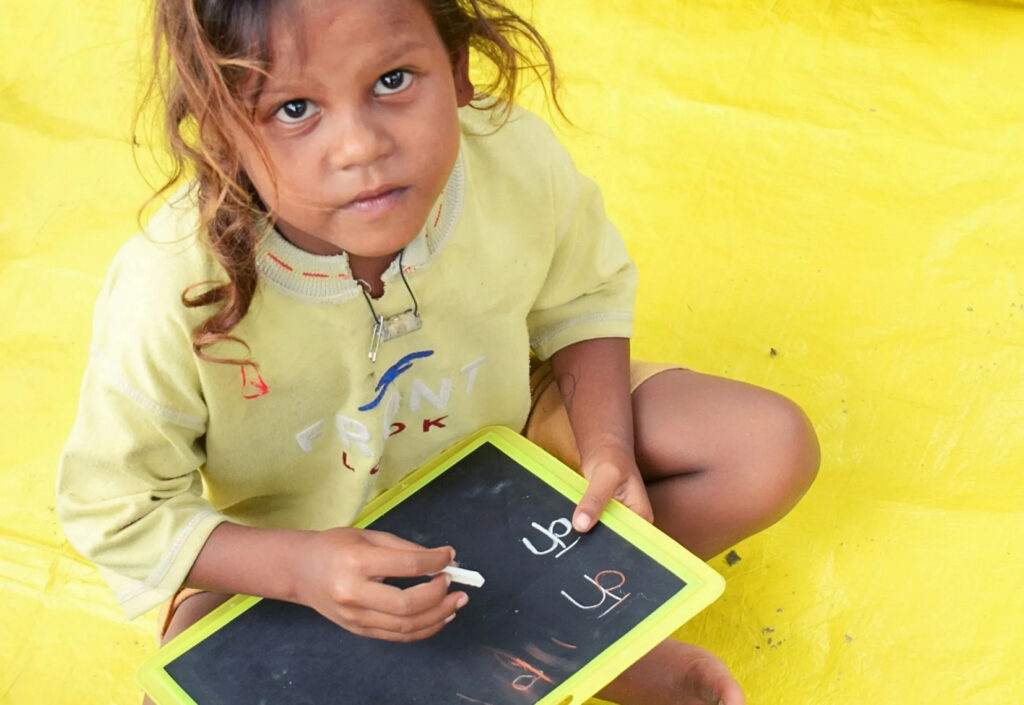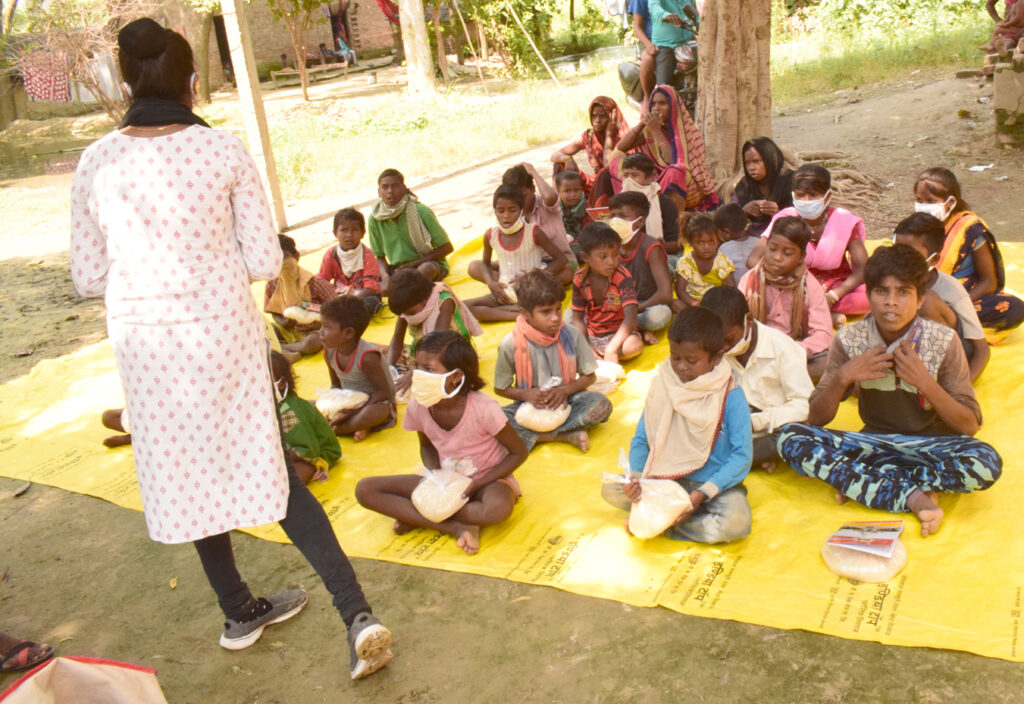 In the villages around Varanasi Swati's NGO deals with informal education, awareness and training of young women, with disabled people and health issues.
During COVID-19 Muheem distributed food packages and provided information about hygiene.
In particular Muheem stands up for women and young girls, for decent toilets, mainly during their period. Many villages have no toilets at all, and if so, they are badly maintained.
No toilets or dirty ones in schools is still the main reason of girls being absent regularly.
One of the first initiatives of Muheem was the production and supply of cloth sanitary pads.With the help of BSF Swati started Pathshala, an educational project for 30 Dalit children at the age of 4-17 years.
It is an informal programme aiming to encourage children to go to a governmental school, often the only option in the surrounding area.
After school Muheem offers extra lessons and tuition, as well as a meal: almost all children are malnourished.
Muheem has also started projects like Pathshala in other villages.
BSF is impressed by the work of this small NGO and the professional sense of purpose of Swati Singh.

ngo muheem >