Little Stars School
In 2005 BSF started supporting Little Stars School.
Little Stars School (LSS) was founded in 2002 especially for the poorest of the poor. Starting out on the rooftop of her parental home with seven little girls, director Asha Pandey now has two beautiful school buildings at her disposal, where almost 900 children are being taught.
The school is a Hindi-medium School up to class 12; lessons are in Hindi. English is taught as a special subject.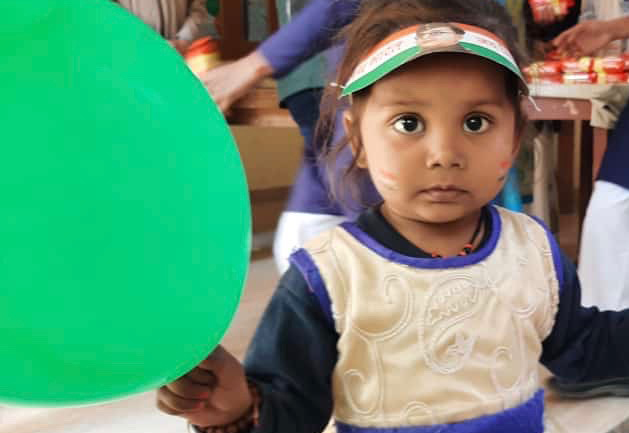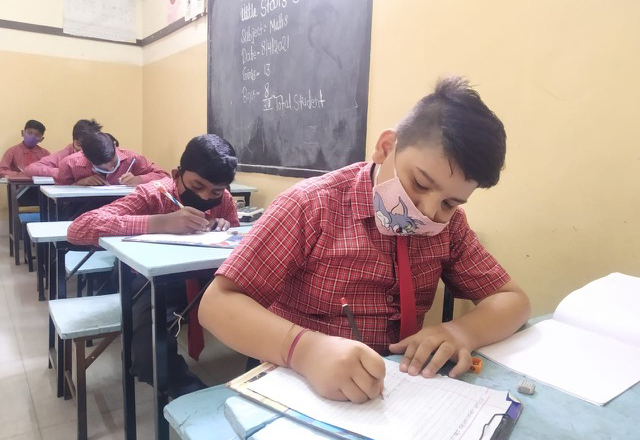 The school is fully run on donations, from India itself often in kind (e.g. fans or snacks), from abroad the badly needed money for salaries, maintenance of the building, hostel and school equipment.
The school has a hostel for 25 orphan girls.
Little stars School is very active. Not only is the old school-building being renovated and a second building being realised, with all required facilities, also the education is being worked on permanently.
According to director Asha Pandey, these two things are connected: in order to be able to offer a highly qualified education up to grade 12 one needs well-trained teachers, who receive proper salaries; and one can get well-trained teachers only when the school is attractive and well-equiped.

Although LSS is a Hindi-medium school (the teaching language is Hindi), it also holds great importance to the English language. That is why the higher grades, apart from their regular English lessons, are also taught some subjects in English.
The school is very active: it pays attention to various kinds of social problems, like HIV-Aids, the environment (air, water and the importance of green areas) and sanitation.

Benares Schoolfund Foundation supports Little Stars School by paying the tuition fees of 70 of the poorest students, the salaries of 5 teachers and the full costs of 5 hostelgirls. Moreover an amount of money has become available for teacher training and a raise in salary for the teachers.

littlestarsschool >