Ashray School
Also the Ashray School has two buildings, one in Nagwa for LKG and UKG, and one further away for the classes 1-8.
Manager is Rakesh Saraogi, a business man who has set himself the task to realize a good school for the poor. He is very devoted and spends almost all his time in the school.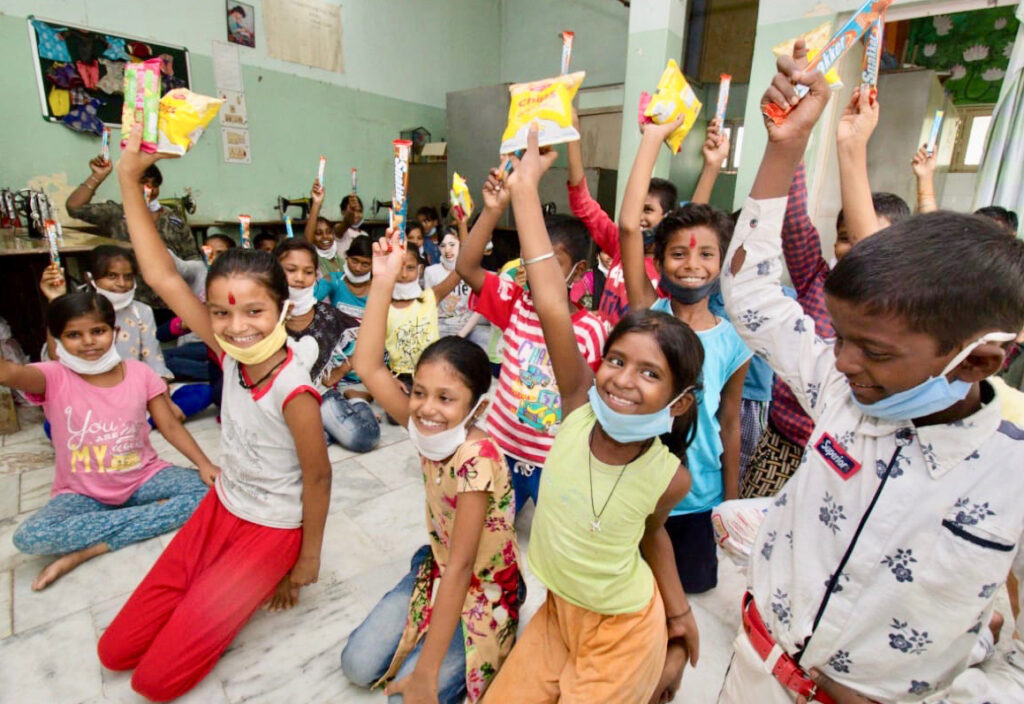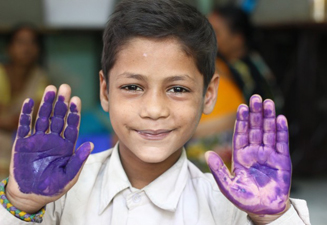 The old Ashray School is situated in the middle of the Nagwa slums. This school is by no means luxurious. Due to lack of chairs or tables, the children sit on the floor and use their schoolbags as writing desks.
In this building evening classes provide homework assistance and extra tuition. In the afternoon there are sewing classes and three times a week classes in kathak dance and tabla.
The library has been donated by boardmember Nienke de Graaf, who cycled from The Netherlands to Varanasi in order to raise funds. The students of the Ashray School made the first book of the library themselves: Jalila's big journey.
Nowadays the Ashray School offers education to almost 100 students from LKG to class 8. The old school became too small, a second building was needed. That building is situated some kilometers from Nagwa, on the banks of the Ganga river. The higher grades go there by schoolbus.
There are desks here, required by government.
In addition to their lunches the children receive a glass of milk, along with a spoonful of 'Chayunprash'-syrup, which, apparently, contains all the vitamins, minerals and ayurvedian spices to help prevent illness.

On Saturday one of the women teachers teaches yoga, the higher grades have extra English classes, and there are handicrafts or sports activities. The children sport at the new Nagwa ghat and once a month the entire school visits the park.
Festivals – and there are many in India! – are celebrated on the roof terrace of the new building, which offers a spectacular view on the Ganges and the old city.

ashrayschool >